Basic dog obedience is designed to teach essential commands that every dog should know and is designed for dogs with little to no formal training experience. This program will cover: verbal and/or hand signals applied to positive training techniques and general applications for the day to day life with your dog. Classes are kept small (7 dogs maximum) to reduce distractions and increase lots of individual attention!
5 Months and Older. 7 one hour group classes that meet at the same time each week:$230
Please note that your spot is not reserved until payment has been received in full.
*No dogs the first class*
*If your dog is from a rescue or shelter, use coupon code rescue2017 upon checkout to receive $20 discount (please provide proof of rescue status at first session).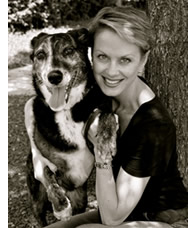 ****Please note that these classes do not address major behavior problems such as separation anxiety, aggression or leash reactivity.  These behavioral issues need to be addressed with private training consultations before a group class can be considered.****